Research
HIGHLIGHTS
External funding to Biological Sciences faculty topped $5 Million in 2021-2022 and 2022-2023. In 2022, faculty had 59 major external federal agency grant submissions and 34 successfully funded awards.
Danillo Augusto was awarded the 2022 Early Career Investigator Award from the American Society for Histocompatibility and Immunogenetics.
Drs. Sharon Bullock and Michelle Pass were awarded the Chancellor's Inclusive Excellence Grant.
Dr. Adam Reitzel was elected Academic Chair for the Division of Invertebrate Zoology at the Society of Integrative and Comparative Biology.
Dr. Andrew Truman was awarded the Feruccio Ritossa Award by Cell Stress Society for outstanding contribution to chaperone biology.
Dr. Shan Yan was appointed to the Board of Directors of the Federation of American Society for Experimental Biology (FASEB) and was awarded the 2022 Outstanding Researcher of the School of Data Science Award.
Faculty and lab teams published 59 journal articles and had 65 conference presentations in 2022.
Faculty spotlight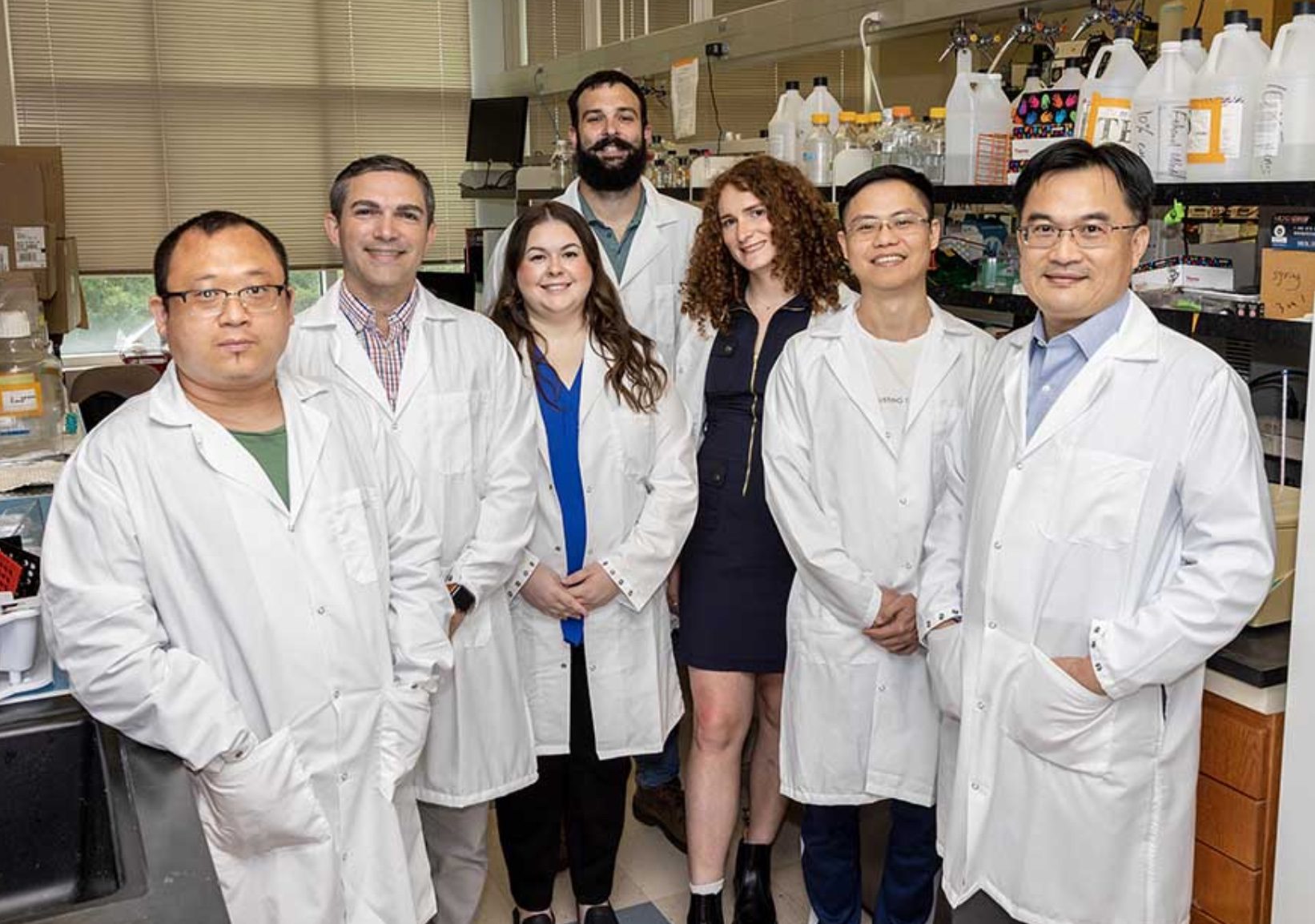 Dr. Shan Yan and colleagues search for abetter understanding of how the body senses oxidative stress signals that could offer insights into how cancers and neurodegenerative disorders develop. Read more…..
Areas of Excellence
Biomolecular Structure, Dynamics, and Function
Genome Integrity and Cancer
Host-Microbe Interactions in Health, Disease, Environment
JUNIOR FACULTY SPOTLIGHTS
Danillo Augusto
… one of our newest Assistant Professors has a new 5 year NIH R01 award totaling $3.3 M to support his research on The Variation of the NK Cell Receptome in Pemphigus. This adds to his 2022 new NIH R21 award on the project Defining Variation in the Natural Killer Cell Receptome in Human Populations funded for 3 years for $600K.
OTHER New Awards in 2022
Ian Marriott
…. received a new NIH R01 award for 5 years to fund the project entitled Substance P exacerbation of staphylococcal bone damage.
Kausik Chakrabarti
….was awarded a new NIH/NIAID Diversity Research Supplement grant award that will support his Ph.D student Ms. Kaitlin Klotz for two years working on RNA-protein interactions in telomerase related to his NIH/NIAID R15 award for the project entitled Decoding RNA-Protein Interactions in Trypanosoma Telomerase.
Shan Yan
…. received a new NIH/NCI R03 grant titled Mechanism of APE2 in genome integrity