Finding a cure for cancer, one DNA damage pathway at a time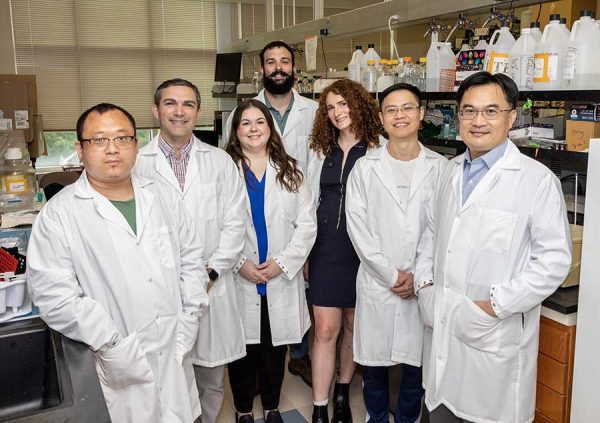 Shan Yan and his research group at UNC Charlotte conduct basic research to scout next targets in the battle against cancer.
This year, around 64,000 Americans will be diagnosed with pancreatic cancer, which has a five-year survival rate of just 12%. That means in 2023 alone, around 50,000 Americans will die from the disease. One lab at the University of North Carolina at Charlotte is trying to change those numbers, starting at the molecular level.