Biology Graduate Student Honored as Top Teaching Assistant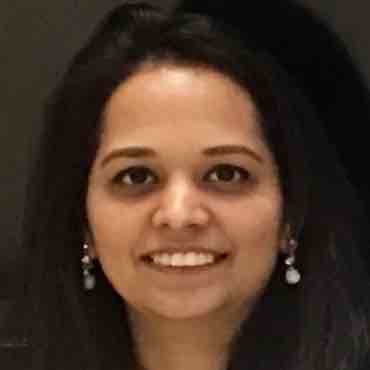 Nitika, Ph.D., Biological Sciences, and Caroline Brinegar, MA, Geography, were recently designated UNC Charlotte's most Outstanding Graduate Teaching Assistants (TA).
The pair were recognized remotely as part of the University's effort to fight the Coronavirus pandemic. Each received the Outstanding Graduate Teaching Assistant Award, which includes $1,000 and a plaque.
The Graduate School hosts the Outstanding Graduate Teaching Assistant Award annually to honor top TAs nominated by faculty supervisors for their work. The awards, presented at the Doctoral and Master's levels, recognize outstanding and innovative teaching techniques.
Nitika is a fourth-year doctoral student in the Biological Sciences program. In addition to teaching classes such as Genetics, she has already published 9 high-impact peer-reviewed papers in scientific journals. Her project involves understanding the regulation of a key protein in cancer.
"She was the first student at UNC Charlotte to master CRISPR technology and now trains graduate students and PIs from other labs in cancer genomes," said Dr. Andrew Truman, Assistant Professor, Biological Sciences.
Graduate Teaching Assistants play an important role, assisting department chairpersons, faculty members, and other professional staff by performing teaching or teaching-related duties, including teaching lower level courses, developing teaching materials, preparing and giving examinations, and grading examinations or papers.
Graduate students interested in obtaining a graduate research or teaching assistantship should contact their academic department directly. For more information about administrative assistantship opportunities, please visit The Graduate School's Funding for Graduate Education pages.