Hands-on Cancer Research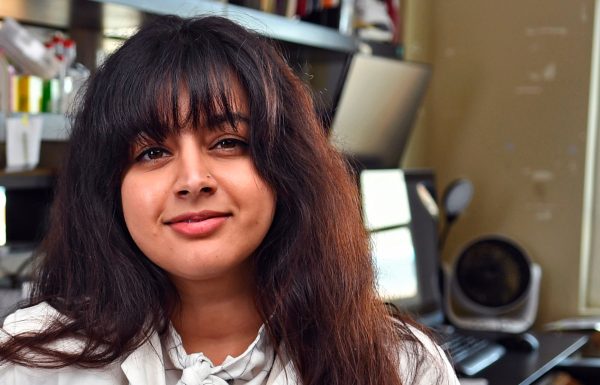 Priyanka Grover's pancreatic cancer research at UNC Charlotte is paving her way from North Carolina to Cambridge, Massachusetts. This month, just weeks after receiving her Ph.D. in biology, she heads to the Broad Institute of MIT and Harvard in hopes of helping to create a more efficient drug discovery process to benefit cancer patients.
Named a 2019 Leader of Tomorrow in biotechnology, Grover is participating in the Institute's GapSummit 2019, a student-operated biotechnology leadership forum designed to tackle challenges facing the bio-economy and solicit innovative solutions to address those challenges.
Grover is among team members brainstorming ideas to address weaknesses in biotechnology. This highly selective summit of only 100 people from around the world has Grover mixing with the best and brightest future and current leaders in biotechnology, including those from the National Institutes of Health (NIH) and National Science Foundation (NSF).
Grover's team, comprising students from Harvard, Johns Hopkins and Cambridge universities, will consider how to create a more efficient drug discovery process, presenting its idea to venture capitalists and leaders in industry and academia. If her team wins, it will get funding to pursue its idea.
"I would like to go into equity research to push for more capital expenditures on biotech companies that focus on immunotherapy for oncology," said Grover, whose specialty is molecular and cellular biology. "I believe this is where our biggest breakthrough is going to come for generations in regard to cancer research."