Unlocking longevity: Boosting lifespans with gut stress signaling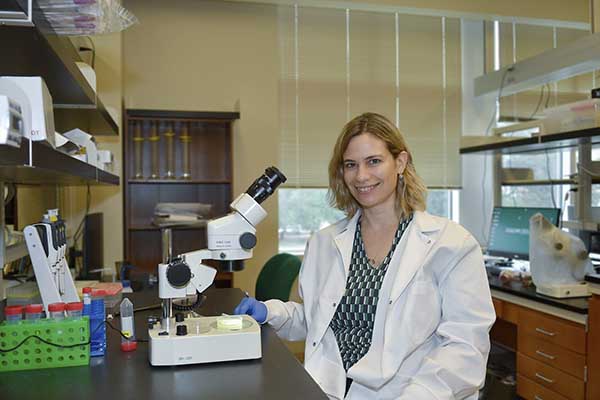 UNC Charlotte researcher Patricija van Oosten-Hawle, an assistant professor of biological sciences, is investigating how a particular reaction in the human gut is triggering a process that could help prolong tissue health and extend lifespan.
"The gastrointestinal tract is a major signaling system within humans, and it plays an important role in our overall health," said van Oosten-Hawle. She recently received a $1.9 million grant from the National Institute on Aging to better understand the beneficial role of enteroendocrine (gut) cells.