CTL WORKSHOP LEADERS COMMITTED TO SEEING, HEARING FACULTY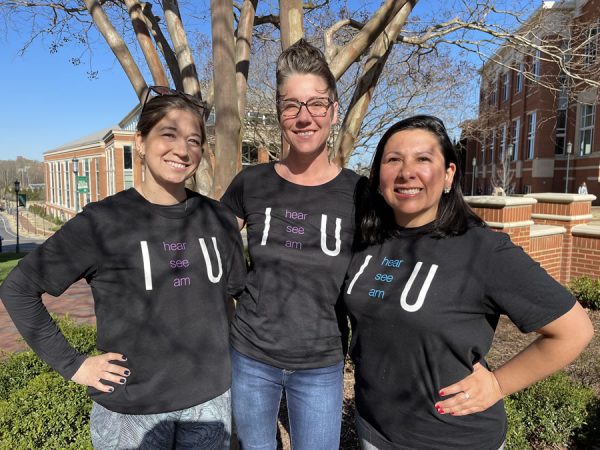 Monday, April 11, 2022
Faculty support is the mission of the Center for Teaching and Learning, and for a trio of participants in the center's Active Learning Academy, it has become a personal bonding experience.
For faculty members Susana Cisneros, Julie Cook and Brittany Johnson, a shared interest in active learning brought them together. They discovered common ground and shared feelings, and the friendship and support network they developed through team meetings are what's going to continue, which will lead to further collaboration.
The faculty trio recently led the workshop, "What We Carry Carries Over to the Classroom."
…..